Cut out the middlemen and buy directly from Congress of Gamers, and better support our mission. You may also have an additional 3% discount if you are willing to risk a Friends and Family payment.
Here's our online inventory: Google sheet with prices, links, detailed condition notes, etc.
Can't open that Google sheet?
Here's a 99% up-to-date text listing (updated 5/8/2021).

---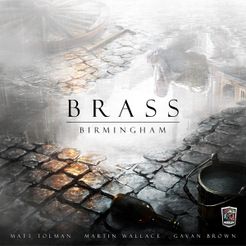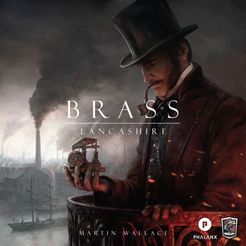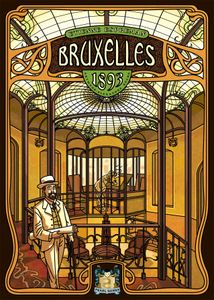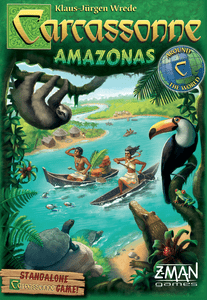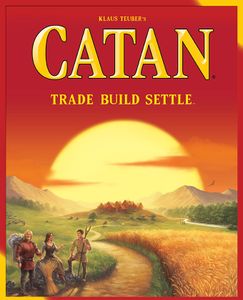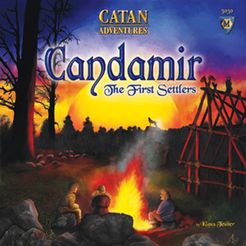 ¡Arriba España! (Fiery Dragon Second Edition in Metal Tin) (2006) - Good - $14.99
101 Corporations (Softcover version) (2001) - Like New - $6.99
13 Days: The Cuban Missile Crisis (English edition) (2015) - New - $29
1844/1854 (First edition) (2016) - New - $78.99
1914 (First edition) (1968) - Acceptable - $11.99
1918: Storm in the West (Command magazine edition) (1992) - New - $19.99
2300 AD (Box Set) (1988) - Acceptable - $4.99
2300 AD (Box Set) (1988) - Good - $4.99
2300 AD (Box Set) (1988) - Good - $19.99
3012 (First edition) (2012) - Good - $2.99
6 Billion (First edition) (1999) - Like New - $14.99
7 Wonders - New - $45
7 Wonders Babel - New - $23
7 Wonders Duel Pantheon - New - $24
7 Wonders Wonder Pack - New - $16
7 Wonders: Cities - English R13 edition 2018 - New - $28
8th Army: Operation Crusader – The Winter Battles for Tobruk, 1941 (GDW edition) (1984) - Good - $19.99
A Bold Stroke: The Soviet Liberation of Kiev, 1943 - New - $24.99
A Book of Sandhurst Wargames (First edition) (1982) - Like New - $19.99
A Dark and Bloody Ground (First edition) (2004) - Like New - $19.99
A Fistful of Turkeys (First edition) (1981) - Like New - $9.99
A Game of Thrones (English edition) (2003) - Good - $13.99
A Game of Thrones (English edition) (2003) - Very Good - $14.99
A Game of Thrones: The Card Game – Kings of the Sea (English revised edition) (2011) - Very Good - $9.99
A Game of Thrones: The Card Game – Princes of the Sun - Like New - $13.99
A Game of Thrones: The Card Game (Second Edition) (English edition) (2015) - Very Good - $14.99
A Question of Scruples (Milton Bradley first edition 1986) (1986) - Very Good - $11.99
A Raging Storm (First edition) (1997) - New - $48.99
Ablaze! (First edition) (2010) - Very Good - $9.99
Above and Below - New - $33
Ace of Aces: Handy Rotary Series - Acceptable - $44.99
Ace of Aces: Jet Eagles (English first edition) (1990) - Acceptable - $19.99
Advanced Civilization (First edition) (1991) - Like New - $129.99
Advanced Squad Leader Starter Kit #3 - New - $40
Adverteasing II (First edition) (1991) - Very Good - $2.99
Age of Empires III: The Age of Discovery (Tropical English second edition) (2008) - Acceptable - $69.99
Agricola Family Edition - New - $31
Alexandros (Command magazine edition) (1991) - New - $19.99
Alpha Strike (First edition) (2006) - Good - $12.99
America in-a-Box (Late for the Sky second edition) (1995) - Good - $9.99
Among Nations - Like New - $3.99
Among Nations (First edition) (1994) - New - $6.99
Amyitis (Rio Grande English edition) (2007) - New - $27.99
analysis!!! (English edition) (1967) - Acceptable - $99.99
Andean Abyss (First edition, first printing) (2012) - Very Good - $31.99
Anti-Monopoly II (Ungame English edition) (1985) - Like New - $7.99
Antietam Campaign (First edition) (1995) - Like New - $24.99
Apples to Apples (Mattel "5 Million" Party Box edition) - Like New - $4.99
Apples to Apples to Go - New - $8.99
Apples to Apples to Go (First edition) (2007) - Very Good - $5.99
Arcane Academy - New - $26
Architects of the West Kingdom - New - $37
Ardennes (First edition) (1994) - New - $48.99
Arena Maximus (European edition) (2003) - Good - $3.99
Armadöra (Blue Orange English-only edition) (2015) - Very Good - $3.99
Arsenal - Very Good - $9.99
Ascension: Chronicle of the Godslayer (English first edition) (2010) - Like New - $19.99
Ashes: Rise of the Phoenixborn - New - $38
Asia Engulfed (First edition) (2007) - New - $63.99
Assyria (English first edition) (2009) - Very Good - $14.99
Atlantis 12500 B.C. (English edition) (1976) - Good - $14.99
Attack! (English edition) (2003) - New - $14.99
Austin Poker (First edition) (2004) - Like New - $2.99
Austro-Prussian War (Strategy & Tactics magazine edition) (1994) - New - $24.99
Axis & Allies 1941 - New - $22
Axis & Allies: D-Day (First edition) (2004) - New - $22.99
Axis & Allies: Europe - Very Good - $18.99
Axis & Allies: Europe (First edition) (1999) - Good - $14.99
Azul - New - $27
B-29 Superfortress (English second edition) (2012) - New - $46.99
Balance of Power - Like New - $18.99
Bar-Lev: The Yom-Kippur War of 1973 (First edition) (1974) - Good - $22.99
Basic Roleplaying: The Chaosium System (Softcover version) (2002) - Very Good - $4.99
Bastille (English/French/German edition) (2018) - New - $36.99
Battle Command (First edition) (1988) - Like New - $9.99
Battle Line (GMT English first edition) (2000) - Good - $7.99
Battle Stations: An Operational Game of Modern Seapower (First edition) (1984) - Acceptable - $79.99
Battle This! (First edition) (2012) - Very Good - $9.99
Battlechrome: Fire & Steel (One Small Step magazine edition) (1996) - Like New - $29.99
Battleship (Milton Bradley English/Spanish edition 1990) (1990) - Acceptable - $3.99
Battlestations (First edition) (2004) - Good - $10.99
BattleTech Compendium: The Rules of Warfare (Softcover first edition) (1994) - Like New - $9.99
Beltstrike (Box Set) (1984) - Acceptable - $4.99
Beowulf: The Movie Board Game (English edition) (2007) - New - $4.99
Bid It (First edition) (2003) - Like New - $7.99
Bioshock Infinite - New - $39
Birth of a Nation (First edition) (1982) - Like New - $9.99
Blackout: Hong Kong (English first edition) (2018) - New - $24.99
Bladestorm (Iron Crown boxed edition) (1990) - Good - $12.99
Blindside - Good - $3.99
Blitzkrieg '41 (Command magazine edition) (1989) - New - $24.99
Blitzkrieg 1940 (Command magazine edition) (1997) - New - $13.99
Blitzkrieg General (First edition) (2001) - Like New - $14.99
Blokus (Educational Insights StrataGems edition 2005) - Good - $9.99
Blokus Duo, Travel Blokus (Educational Insights edition) (2005) - Very Good - $6.99
Bloodsuckers (First edition) (2011) - Like New - $5.99
Bloody Keren (First edition) (1986) - New - $18.99
Bodyguard Overlord (First edition) (1994) - Good - $17.99
Book of Lists Game (First edition) (1979) - Good - $10.99
Borderline: USA Edition (Borderline Games edition) (1999) - Acceptable - $4.99
Borodino: Doomed Victory (First edition) (1990) - - $29.99
Bosworth (Second edition) (2001) - Good - $2.99
Bottom of the 9th: Clubhouse Expansion (First edition) (2016) - Very Good - $29.99
Bottom of the 9th: Clubhouse Expansion (First edition) (2016) - Very Good - $12.99
Bottom of the 9th: Clubhouse Expansion (Second edition) (2018) - Like New - $34.99
Brain Burn - Very Good - $9.99
Brass (FRED second edition, first printing) (2008) - Very Good - $3.99
Brass Lancashire - New - $50
Brass Lancashire Deluxe - New - $149
Brew-opoly (Second edition) (2015) - New - $12.99
Brilliant Lances (First edition) (1993) - Good - $18.99
Britannia (Avalon Hill second edition) (1987) - Good - $21.99
Britannia (Avalon Hill second edition) (1987) - New - $64.99
Bruxelles 1893 English 2nd Ed. - New - $48
Bull in a China Shop (Playroom edition) (2007) - Very Good - $4.99
Bull Run: The First Major Battle of the American Civil War (First edition) (1983) - New - $44.99
Business Strategy (Slipcase edition) (1973) - Good - $13.99
BUX: the matchin' cash-in card game - Good - $9.99
BuyWord (English first edition) (2004) - Good - $6.99
CA' Tactical Naval Warfare in the Pacific, 1941-45 (SPI Flatpack edition) (1978) - Good - $5.99
CA' Tactical Naval Warfare in the Pacific, 1941-45 (SPI Strategy & Tactics Edition) (1973) - Good - $14.99
Caesar (First edition) (1993) - Very Good - $18.99
Capital Adventure (First edition) (1986) - Good - $7.99
Capitol (First edition with Kritikerpreis SdJ logo) (2001) - Good - $8.99
Captains of Industry (First edition) (2015) - New - $17.99
Carcassonne Amazonas - New - $28
Carcassonne: Amazonas (English edition) (2016) - New - $19.99
Cards Against Humanity (English US 1.7 edition) (2015) - New - $18.99
Carpe Astra (First edition) (2008) - New - $3.99
Carrier War: The War in the Pacific 1941-1945 (First edition) (1987) - Good - $29.99
Castle Merchants (First edition) (2005) - Like New - $9.99
Catan - New - $41
Catan Adventures: Candamir the First Settlers - New - $49
Catan Histories Merchants of Europe - New - $44
Catan Histories Settlers of America - New - $52
Catan Histories: Merchants of Europe (English edition) (2012) - New - $29.99
Catan Histories: Settlers of America – Trails to Rails (English first edition) (2010) - New - $29.99
Catan Junior - New - $27
Catan Traders and Barbarians - New - $36
Catan: Cities & Knights - New - $44
Catan: Family Edition - New - $24
Cathedral (Family Games magnetic travel edition) - Good - $12.99
Cave Troll (English first edition) (2002) - Very Good - $9.99
Century Spice Road - New - $27
Chad the Toyota Wars - New - $19.99
Championship Formula Racing (English Kickstarter Exclusive Retailer's edition) (2017) - Like New - $47.99
Chancellorsville: Pinnacle of Victory, April 30 - May 5, 1863 (English edition) (1992) - Like New - $21.99
Charon Inc. (English edition) (2010) - Like New - $9.99
Charterstone (English edition) (2017) - Good - $18.99
Cheating Moth (French/English edition) (2013) - Like New - $6.99
Cheaty Mages (English second edition) (2013) - Like New - $4.99
Chebache (First edition) - Good - $11.99
Chicago in a Box (First edition) (1997) - Good - $7.99
Chicken of the Sea (First edition) (1994) - New - $4.99
Chicken of the Sea (First edition) (1994) - Very Good - $2.99
China Incident (First edition) (1985) - New - $14.99
China Moon (First edition) (2003) - New - $9.99
Civilization (Avalon Hill first edition 1981) (1981) - Good - $53.99
Clans of Caledonia - New - $47
Clash Fighter: The Real Time Fighting Card Game (Kickstarter first edition) - New - $19.99
Clash of Empires: August 1914 (3W Wargamer Edition) (1986) - New - $12.99
Coal Baron - New - $48
Coda (English first edition) (2003) - Good - $1.99
Codenames - New - $14
CodeNames Deep Undercover - New - $20
Codenames Duet - New - $18
Codenames Pictures - New - $14
College Pursuit (First edition) (1985) - Good - $14.99
Colonial Diplomacy (First edition) (1994) - Good - $39.99
Colonists - New - $60
Comanauts - New - $32
Comanauts (English edition) (2019) - New - $24.99
Combat Commander Pacific - New - $59
Combat Commander: Battle Pack #5 – Fall of the West (English edition 2013) (2013) - New - $22.99
Combat Commander: Pacific (First edition, first printing) (2008) - New - $61.99
Command at Sea: 4th Edition – War at Sea 1926-1955 (Admiralty Trilogy Group edition, first printing) (2015) - Like New - $19.99
Command Decision 2nd Edition (English edition) (1992) - Like New - $24.99
Commands & Colors: Ancients Expansion Pack #1 – Greece & Eastern Kingdoms (First edition) (2006) - Very Good - $29.99
Commands & Colors: Ancients Expansion Pack #2 – Rome vs the Barbarians (First edition) (2007) - New - $38.99
Commands & Colors: Ancients Expansion Pack #2 – Rome vs the Barbarians (First edition) (2007) - Like New - $24.99
Commands & Colors: Ancients Expansion Pack #3 – The Roman Civil Wars (First edition) (2007) - Like New - $29.99
Commands & Colors: Ancients Expansion Pack #3 – The Roman Civil Wars (First edition) (2007) - Like New - $29.99
Commands & Colors: Ancients Expansion Pack #3 – The Roman Civil Wars (First edition) (2007) - New - $38.99
Concordia - New - $57
Connect Four - The Captain's Mistress (Daddy-O Cultural Classics Collection edition 2011) (2011) - Good - $14.99
Conquest (First long box edition) (1980) - Acceptable - $17.99
Constantinopolis (English edition) (2010) - Good - $8.99
Continental Express (English first edition) (2013) - New - $3.99
Cradle of Civilization (First edition) (1981) - Acceptable - $29.99
Creationary (English-only edition) (2009) - Good - $11.99
Creatures & Cultists (Pagan Publishing first edition) (1993) - Acceptable - $14.99
Crisis Games: Colombia (First edition) (1990) - New - $89.99
Crisis: Sinai 1973 (First edition) (1995) - Like New - $48.99
Cropredy Bridge: A Fleeting Victory (First edition) (1992) - New - $9.99
Cthulhu Gloom: Unpleasant Dreams (First edition) (2012) - Like New - $8.99
Cybernaut (First edition) (1996) - Like New - $7.99
D-Day (First edition) (1991) - Acceptable - $13.99
Daedalus (First edition) (2007) - Good - $29.99
Dancing Dice (Mayfair / daVinci Games Edition) (2004) - Very Good - $1.99
Dark Crusade: The War in the East 1941-45 (First edition) (1984) - Very Good - $24.99
Dark Nebula (English first edition) (1980) - Acceptable - $19.99
Darkest Night (First boxed edition) (2012) - Very Good - $25.99
De Bellis Antiquitatis: Simple Fast Play Ancient Wargame and Campaign Rules with Army Lists (English 2.2 edition 2004) (2004) - Very Good - $19.99
Deadwood Studios USA (Deadwood (English first edition) (1999)) - Good - $3.99
Deadwood: On Location (First edition) (2003) - Good - $9.99
Deluxe Pit (Winning Moves edition 2005) - Very Good - $6.99
Demyansk Pocket (First edition) (1991) - New - $13.99
Descent Second Ed. - New - $72
Desert Steel (First edition) (1989) - Very Good - $29.99
Desert Storm: The Mother of All Battles (Command magazine edition) (1991) - New - $18.99
Desert War: Tactical Warfare in North Africa (SPI flatpack edition) (1973) - Acceptable - $16.99
Devil's Den (Avalon Hill edition) (1985) - New - $79.99
Dice Forge - New - $36
Die Sieben Weisen (First edition) (2002) - Very Good - $25.99
Dilemmas (First edition) (1982) - Acceptable - $4.99
Disaster Looms! (First edition) (2012) - Like New - $5.99
Dixie: Shiloh (Columbia Games 60 card deck edition) (1994) - Very Good - $5.99
Dixit - New - $24
Dominant Species (English second edition, first printing) (2012) - Like New - $43.99
Dominion Second Ed - New - $30
Don't Give Up The Ship! (First edition) (1992) - Good - $19.99
Dreadnought: Surface Combat in the Battleship Era, 1906-45 (First edition) (1975) - Acceptable - $11.99
Dungeon Dwellers (First edition) (2014) - Very Good - $14.99
Dungeon Petz: Bonus Kuschelmonster (German edition) (2012) - New - $10.99
Dungeons & Dragons Essentials - New - $14
Dungeons and Dragons Starter Set - New - $14
E.T.I.: Estimated Time to Invasion (First edition) (2008) - Like New - $19.99
Early American Chrononauts (First edition) (2004) - Very Good - $16.99
Early American Chrononauts (First edition) (2004) - Good - $14.99
EastFront: The War in Russia, 1941-45 (First edition) (1991) - New - $58.99
Easy Breezy Travel Agency (First edition) (2014) - New - $5.99
Easy Breezy Travel Agency (First edition) (2014) - Like New - $2.99
Eclipse: Rise of the Ancients - Very Good - $99.99
Edison & Co. (English edition) (1998) - Good - $7.99
El Caballero (English first edition) (1998) - Like New - $8.99
Elysium - New - $33
Emperors of Europe (First edition) (1992) - Like New - $4.99
Empire Engine (English AEG Black Box/Cold War Edition) (2015) - Very Good - $1.99
End of Days (First edition) (2008) - New - $19.99
Enemy in Sight (Avalon Hill first edition) (1988) - New - $28.99
Epic Dungeoneer: Call of the Lich Lord (English edition) (2006) - Good - $5.99
Epic PVP: Fantasy Expansion 2 (English edition) (2016) - New - $8.99
Eragon (First edition) (2006) - New - $14.99
Eschnapur (First edition) (2000) - Good - $7.99
Evergreen (English edition) (1999) - Good - $2.99
Evolution - New - $31
Exalted: War for the Throne (First edition) (2007) - New - $16.99
Exploding Kittens NSFW Edition - New - $20
Fagin's Gang (First edition) (2006) - Like New - $7.99
Falling (Cheapass Games edition 1998) (1998) - Good - $3.99
Far Space Foundry (English first edition) (2015) - Like New - $8.99
Feast for Odin, A - New - $75
Federation Commander: Academy (First edition) (2007) - New - $24.99
Feudo (Z-Man first edition) (2004) - New - $9.99
Firefight: Modern U.S. and Soviet Small Unit Tactics (SPI flat-pack edition) (1976) - Very Good - $12.99
Firefight: Modern U.S. and Soviet Small Unit Tactics (SPI flat-pack edition) (1976) - Acceptable - $4.99
Firefight: Modern U.S. and Soviet Small Unit Tactics (TSR English edition) (1984) - Acceptable - $29.99
Firing Solution (First edition) (2007) - New - $14.99
Five Tribes - New - $45
Flandern 1302 - Vlaanderen 1302 (English/French/German/Spanish first edition) (2004) - Like New - $7.99
Flash Match (First edition) (1986) - New - $19.99
Flash Point - New - $25
Flinch (Parker Brothers English/French edition 1976) (1976) - Good - $2.99
Flusspiraten (First edition) (1990) - Good - $17.99
Fog of Love - New - $49
Fog of Love Paranormal Romance - New - $17
Fog of Love: It will Never Last - New - $10
Fog of Love: Trouble with Inlaws - New - $10
For Crown & Kingdom (First edition) (2016) - New - $18.99
Forbidden Sky - New - $20
Forever Young: A Vampire Game (First edition) (2010) - Like New - $12.99
Formula D: Circuits 4 – Grand Prix of Baltimore & Buddh (First edition) (2013) - New - $24.99
Four Battles of the Ancient World (First edition) (1992) - New - $29.99
Frag Deadlands (First edition) - Acceptable - $17.99
Friends Around the World (First edition) (1989) - Acceptable - $49.99
FTL: 2448 Book 1 (Softcover Version) (1993) - New - $19.99
FTL: 2448 Book 2 (Softcover Version) (1993) - New - $19.99
Fudge Dice (Fudge Dice (GM Pack: ivory, red, black, blue, white)) (2008) - New - $2.99
Funkoverse Strategy Game (DC) - New - $39
Funny Bones (English first edition) (1968) - Good - $8.99
FUSE (English first edition) (2015) - New - $18.99
Gaia Project - New - $90
Galactic Expanse: Starship Battles (First edition) (2006) - Good - $39.99
Galaxy Trucker - New - $28
Galaxy: The Dark Ages (First edition) (2000) - New - $29.99
Galaxy: The Dark Ages (First edition) (2000) - Very Good - $7.99
Galaxy: The Dark Ages (First edition) (2000) - Good - $6.99
Game of Thrones Card Game - New - $32
Gatecrasher (Softcover Version) (1996) - Good - $9.99
GD '41 (First edition) (1996) - Like New - $48.99
GD '41 (First edition) (1996) - New - $78.99
Geek Wars: Battle for the Con Deck 1 – RPG Gamer (First edition) (2004) - Very Good - $9.99
Geist (First edition) (2003) - Good - $9.99
Get Lucky (English kickstarter edition) (2014) - Very Good - $6.99
Get Out (First edition) (1996) - Good - $4.99
Get Paul That Promotion Get Paul That Promotion - Very Good - $9.99
Global Pursuit (English edition) (1987) - Like New - $7.99
Global Survival (Avalon Hill edition) (1995) - Like New - $5.99
Gogo's Crazy Bones (Magic Box first edition) (2009) - Very Good - $9.99
Gold Digger (Out of the Box English edition) (2002) - Good - $2.99
Grand Prix Circus (First edition) (1995) - Like New - $14.99
Great War at Sea: U.S. Navy Plan Red (First edition) (2002) - Like New - $28.99
Greenline: Chechnya (First edition) (1996) - New - $9.99
Grunwald 1410 (Command magazine edition) (1999) - Like New - $12.99
Guderian's Blitzkrieg: The Drive on Moscow (First edition) (1992) - Like New - $23.99
Guerilla: Universal Rules for Warfare (First edition) (1996) - Very Good - $9.99
Gùgong (Multilingual deluxe edition) (2018) - New - $109.99
Guilds of London (English edition) (2016) - New - $15.99
Gulf Strike (Second edition) (1988) - Good - $18.99
Guns & Steel (Moaideas/Tasty Minstrel English-only edition 2017) (2017) - New - $8.99
Hannibal: Rome vs. Carthage (Avalon Hill English edition) (1996) - New - $99.99
Hannibal: Rome vs. Carthage (Valley English edition) (2007) - New - $79.99
Harpoon Naval Review 1997 (First edition) (1997) - Like New - $17.99
Harpoon Naval Review 2000 (First edition) (2000) - New - $23.99
Harpoon Naval Review 2003 (First edition) (2004) - Very Good - $17.99
Hedbanz for Adults! (Spin Master English adult edition 2010) (2010) - Like New - $9.99
Helios (English edition) (2014) - New - $24.99
HellRail: Third Perdition (First edition) (2001) - New - $6.99
Here Come the Rebels (First edition) (1993) - New - $68.99
Here I Stand (English second edition) (2010) - New - $43.99
HeroCard Nightmare (First edition) (2007) - Like New - $5.99
HeroCard Nightmare (First edition) (2007) - Very Good - $4.99
Heroes of the Colosseum (First edition) (2015) - Like New - $49.99
Hex Hex XL (First edition) (2010) - Very Good - $18.99
High Ground (First edition) (1990) - Like New - $27.99
High Seas (1992) - Like New - $14.99
History of the World (Avalon Hill edition) (1993) - New - $74.99
History of the World (Avalon Hill/Hasbro edition) (2001) - Good - $109.99
Hooked (First edition) (1995) - Good - $99.99
Hope City (First edition) (2017) - New - $3.99
Hornet (English (only) first edition) (2010) - New - $4.99
Horrified - New - $32
How to Host a Murder: The Wall Street Scandal (First edition) (1991) - New - $9.99
How to Host a Mystery: Star Trek – The Next Generation (First edition) (1992) - Good - $5.99
Hoyuk (Multilingual first edition) (2014) - Like New - $18.99
Huggermugger (First edition) (1989) - Good - $7.99
Hunt for the Ring (English edition) (2018) - New - $25.99
Hunting Party (First edition) (2011) - Like New - $6.99
Hyperborea - New - $74
I Am Spartacus! (Command magazine edition) (1992) - New - $20.99
I Say, Holmes! (Second Edition) (English Modern Art edition) (2014) - Very Good - $12.99
I'm the Boss!: The Card Game (English edition) (2012) - Like New - $11.99
Il Principe (English/German first edition) (2005) - New - $8.99
Imhotep - New - $24.99
Imperial Governor & Strategos (First edition) (1979) - Like New - $55.99
Imperial Settlers - New - $34
Imperial Settlers 3 is Magic Number - New - $10
Imperial Settlers: Atlanteans (English edition) (2015) - Like New - $13.99
In the Year of the Dragon 10th Anniv Ed - New - $32
In their Quiet Fields II (First edition) (1995) - New - $32.99
Incantris (English edition) (2017) - Like New - $13.99
Ingenious - Genial (Tilsit French edition) (2004) - Very Good - $8.99
Invasion: America – Death Throes of the Superpower (SPI flat-pack edition) (1976) - Good - $64.99
Iron Curtain - A Cold War Game - New - $15
Island Fortress (English edition) (2013) - Very Good - $5.99
Island Fortress: 5-6 Player Expansion (English edition) (2012) - New - $13.99
Isle of Sky: Journeymen - New - $17
Istanbul - New - $32
J.U.M.P. Into the Unknown (First edition) (1999) - Good - $6.99
Jambo: The World Game (First edition) (2002) - Good - $2.99
James Bond 007 (First edition) (1995) - Like New - $9.99
James Clavell's Whirlwind (First edition) (1986) - Like New - $9.99
Java (English-only edition) (2000) - New - $99.99
Joan of Arc (English edition) (1998) - Very Good - $18.99
Jorvik - New - $49
Junta (English edition 2015) (2015) - New - $24.99
Jutland: Duel of the Dreadnoughts (Command magazine edition) (1991) - New - $29.99
Ka-Ching! (Second edition with Dr. Toy winner sticker) (2007) - Good - $6.99
Kanev: Parachutes Across the Dnepr, September 23-26, 1943 (Strategy & Tactics magazine edition) (1987) - Very Good - $9.99
Kansas Pacific (English/German second edition) (2015) - Like New - $21.99
Karnag (First edition) (2012) - Very Good - $17.99
Kepler-3042 (Renegade English-only edition) (2017) - Very Good - $27.99
Keyforge Age of Ascension - New - $19
Kill Doctor Lucky: Craigdarroch (First edition) (1998) - Good - $9.99
Killer Angels (First edition) (1984) - Good - $15.99
Killer Bunnies and the Quest for the Magic Carrot (Playroom Entertainment Epsilon Series Edition with Yellow Booster 2005) (2005) - Good - $29.99
Knight Hawks (Knight Hawks Box Set) (1983) - Good - $20
Krieg! World War II in Europe (First edition) (1996) - Like New - $26.99
Kriegspiel (Bookcase box edition) (1970) - Good - $9.99
Kriegspiel (Bookcase box edition) (1970) - Acceptable - $4.99
La Granja - New - $41
La Granja (English-only edition) (2015) - New - $32.99
Labyrinth (Ravensburger multilingual edition) (2007) - Good - $7.99
Laser Tank (First edition) (1980) - Acceptable - $7.99
Last Battle: Twilight – 2000 (First edition) (1989) - Like New - $27.99
Last Man Standing (First edition) (1999) - Like New - $7.99
Legend of the Five Rings: The Battle of Beiden Pass – Basic Training for the Armies of Rokugan (First edition) (1996) - New - $19.99
Legends of Andor - New - $39
Lemmings (North American Amstrad CPC/DOS edition) - New - $9.99
Leningrad '41: What If Manstein had Attacked? (World at War magazine edition) (2011) - New - $14.99
Letters from Whitechapel: Dear Boss - New - $23
Letters of Marque 1: Starship Deckplans (Deckplans) (1998) - Acceptable - $5.99
Level 7 [Omega Protocol]: Extreme Prejudice (English edition) (2016) - Like New - $35.99
Lewis and Clark - New - $35
Liberté (Multilingual second edition) (2010) - New - $33.99
Liberty: The American Revolution 1775-83 (First edition) (2003) - Good - $19.99
Like Lions They Fought (Command magazine edition) (1994) - New - $22.99
Lord of the Rings: Journeys in Middle-Earth - New - $79
Lord of the Rings: The Search (Rio Grande English edition) (2001) - New - $14.99
Lost Cities (w 6th expedition) - New - $14
Lost Legacy: Flying Garden (English boxed edition) (2014) - Like New - $2.99
Lungarno (ElfinWerks edition) (2008) - Very Good - $8.99
MacArthur: The Road to Bataan, Dec 1941 - Jan 1942 (First edition) (1985) - New - $9.99
MacArthur: The Road to Bataan, Dec 1941 - Jan 1942 (First edition) (1985) - Like New - $8.99
Made for Trade (Aristoplay edition) (1984) - Acceptable - $9.99
Mage Wars Academy (English edition) (2015) - Very Good - $5.99
Manchu: The Taiping Rebellion – 1852-1868 (First edition) (1988) - New - $19.99
Mangrovia (First edition) (2014) - Good - $19.99
Manifest Destiny (First edition) (2005) - Good - $7.99
Manila '45: Stalingrad of the Pacific (First edition) (2007) - New - $20.99
Manila '45: Stalingrad of the Pacific (First edition) (2007) - Like New - $16.99
Maracaibo - New - $55
Mare Nostrum: Empires – Atlas Expansion (English edition) (2016) - New - $28.99
Marriage Material (First edition) (2004) - Very Good - $9.99
Master Labyrinth (English edition 1991) (1991) - Good - $13.99
Mastermind (Pressman edition 1996) (1996) - Good - $4.99
Matanikau: Battles on the Matanikau River, Guadalcanal, 1942 (First edition) (1993) - New - $34.99
Material World (First edition) (1995) - Very Good - $9.99
Math Dice Jr. (First edition) - Very Good - $6.99
MBT (First edition) (1989) - Very Good - $24.99
Mecanisburgo (First edition) (2008) - New - $17.99
Meet the Presidents (Selchow & Righter fourth edition) - Acceptable - $12.99
MetaCheckers (Second edition) (2016) - Very Good - $9.99
Mexican Train Dominoes - New - $10
Middle Age Crazy (First edition) (1985) - Good - $4.99
Middle Empire (First edition) (2015) - New - $25.99
Mike Mulligan and His Steam Shovel Dig It! Action Game - Good - $9.99
Millennium Blades (English edition) (2016) - New - $9.99
Miscellaneous Game Accessory - Meeple Lapel Pin, matt gold finish - New - $5.99
Mix Match! (2005) - Like New - $9.99
Modern Society (First edition) (2009) - New - $8.99
Monopoly (Darrow Black Box (Small)) (1935) - Acceptable - $29.99
Monopoly Deal Card Game (Parker Brothers English edition) (2008) - New - $6.99
Monopoly: M&M's (First edition) - Good - $14.99
Monster Squash (First edition) (1980) - Like New - $8.99
Monstrous (English first edition) (2016) - Like New - $12.99
Monty's Gamble: Market Garden (First edition) (2003) - New - $41.99
Morisi (First edition) (2000) - Good - $14.99
Moscow 1941: The Enemy at the Gates (First edition) (1987) - New - $38.99
Moscow Burning: The Next Russian Civil War (Command magazine edition) (1996) - New - $14.99
Mow Money - New - $15
Mow Money (First edition) (2016) - New - $8.99
Mückenstich, Danger, Zwickern (First edition) (2012) - Like New - $4.99
Murder City (First edition) (2007) - Like New - $6.99
Murder Mystery Party: A Taste for Wine and Murder (Second edition) (2007) - Very Good - $9.99
Musketeers (First edition) (1985) - Like New - $19.99
Musketeers (Gryphon Games English Set-up edition) (2011) - Like New - $6.99
Mysterium - New - $46
Mythotopia (Multilingual first edition) (2014) - Very Good - $8.99
Nantucket (First edition) (2016) - Like New - $3.99
Nations (English second edition) (2014) - Very Good - $41.99
Naval Architect's Manual (Soft Cover) (1997) - Acceptable - $4.99
Naval Battle (Smethport Hip Hugger edition) - Very Good - $9.99
Navegador - New - $47
New Dawn - New - $55
New Dawn (Stronghold/Artipia edition) (2015) - Like New - $12.99
Nine Navies War (First edition) (2007) - New - $43.99
Ninja Versus Ninja (English edition) (2008) - Very Good - $3.99
Ninja Versus Ninja (English edition) (2008) - Good - $14.99
Norsaga (English first edition) (2015) - Like New - $13.99
Notre Dame 10th Anniversary Edition - New - $25
Objective Tunis - New - $9.99
Odyssey: Wrath of Poseidon (English edition) (2015) - Like New - $4.99
Ogre / G.E.V. (First edition) (1990) - Like New - $19.99
Ogre / G.E.V. (Third edition) (2000) - Good - $19.99
Ogre: Deluxe Edition (English 'deluxe' fourth edition) (1987) - Acceptable - $19.99
Oilfield (First edition) (2016) - Very Good - $22.99
Oltre Mare (Rio Grande edition) (2004) - New - $8.99
Once Upon a Time: The Storytelling Card Game (English edition 1995) (1995) - Good - $3.99
One Night Revolution (English first edition) (2015) - Very Good - $2.99
One World Dominion (Print and Play edition) (1998) - Very Good - $9.99
Onitama - New - $20
Ooga! (English edition) (2005) - Very Good - $19.99
Operation Felix (First edition) (1992) - New - $19.99
Operation Felix (First edition) (1992) - Like New - $8.99
Operation Kremlin (First edition) (2002) - New - $34.99
Operation Olympic: The Invasion of Japan (First edition) (2008) - Very Good - $199.99
Operation Olympic: The Invasion of Japan 1 November 1945 (SPI flat tray edition) (1974) - Good - $13.99
Option (Parker Brothers French/English edition) (1983) - Good - $9.99
Origins: How We Became Human (First edition) (2007) - Like New - $149.99
Orleans - New - $42
Orleans 5th Player - New - $14
Orleans Invasion - New - $41
Orleans Trade & Intrigue - New - $17.99
Outpost (English 20th anniversary edition) (2011) - New - $35.99
Outrage! Steal the Crown Jewels (First edition) (1992) - Acceptable - $3.99
Pacific Islands Campaign: Iwo Jima (First edition) (2010) - Like New - $45.99
Pacific Victory: Pacific Theater of WW2 – Second Edition (English edition) (2018) - New - $85.99
Pamplona: Viva San Fermín! (Multilingual first edition) (2011) - Like New - $11.99
Pan Am - New - $30
Pandemic - New - $25

Pandemic Contagion - New - $19
Pandemic in the Lab - New - $32
Pandemic Rapid Response - New - $17
Pandemic Reign of Cthulhu - New - $40
Pandemic State of Emergency - New - $24
Pandemic the Cure - New - $40
Pandemic the Cure, Experimental Meds - New - $22
Panzer Command: The Gateway to Stalingrad (First edition) (1984) - Like New - $38.99
Panzer General: Allied Assault (First edition) (2010) - Very Good - $10.99
Parcheesi (Selchow & Righter edition 1964) (1964) - Acceptable - $2.99
Parks - New - $49
Pathfinder Adventure Card Game: Class Deck – Sorcerer (English edition) (2014) - Like New - $10.99
Paths of Glory (English Second Printing) (1999) - Like New - $39.99
Patriot Challenge (First edition) (2003) - Good - $9.99
Patrol!: Man-to-Man Combat in the 20th Century (SPI flat-pack edition) (1974) - Good - $13.99
Pegasus Bridge: ASL Historical Module 4 (First edition) (1997) - Like New - $89.99
Pente - Acceptable - $2
Perfidious Albion: Napoleon's (Hypothetical) Invasion of England, 1814 (Command magazine edition) (1997) - New - $23.99
Perfidious Albion: Napoleon's (Hypothetical) Invasion of England, 1814 (Command magazine edition) (1997) - New - $29.99
Perudo - Liars Dice (Milton Bradley English-only edition) (1987) - Good - $5.99
Photosynthesis - New - $30
Pickett's Charge: A Game of the Battle of Gettysburg (First edition) (1980) - Like New - $49.99
Piercing the Reich (First edition) (1995) - New - $23.99
Pin Point (First edition) (1993) - Good - $8.99
Pirate Versus Pirate (English edition) (2010) - Good - $6.99
Pirates of the Vistula (Softcover) (1985) - Very Good - $8.99
Pizza Delivery (First edition) (2002) - Good - $19.99
Planet Steam (English second edition) (2013) - New - $14.99
Porta Nigra - New - $27
Portal of Morth (First edition) (2015) - Very Good - $15.99
Portal: The Uncooperative Cake Acquisition Game (English edition) (2015 - New - $17.99
Power Barons (First edition) (1986) - Good - $12.99
Power Grid: Factory Manager (Rio Grande edition) (2009) - New - $37.99
Prince of Chaos: Battle for Tae Orn (First edition) (2007) - Very Good - $9.99
Princes of Florence - New - $34
Princess Jing - New - $22
Princess Jing (Dutch/English/French edition) (2018) - New - $19.99
Privateers and Gentlemen (First edition box set) (1982) - Acceptable - $9.99
Puerto Rico - New - $28
Puerto Rico Deluxe - New - $40
Quinto (3M edition 1968) - Acceptable - $3.99

Qwirkle Cubes (Multlingual first edition) (2009) - Very Good - $11.99
Race to the New Found Land (English edition) (2018) - New - $30.99
Raceway 57 (Front Porch Classics Discovery Edition) (2005) - New - $8.99
Rag'narok (2003) - Like New - $31.99
Ragami (First edition) (2012) - Like New - $11.99
Raid & Trade (English first edition) (2015) - Like New - $8.99
Railways of England and Wales (First edition) (2009) - Like New - $22.99
Railways of the World (Railroad Tycoon: The Boardgame (English first edition) (2005) - Very Good - $39.99
Rebel Yell! (Second edition) (1995) - Like New - $25.99
Red Army: The Destruction of Army Group Center (First edition) (1982) - Acceptable - $19.99
Red Winter: The Soviet Attack at Tolvajärvi, Finland – 8-12 December 1939 (English edition) (2012) - Like New - $62.99
Redline Korea (GameFix Edition) (1995) - Like New - $3.99
Relic Expedition (First edition) (2014) - Very Good - $28.99
Res Publica - Acceptable - $2.99
Res Publica (Queen multilingual edition 2011) (2011) - New - $9.99
Rheinländer (Face2Face multilingual green box edition) (2005) - Like New - $17.99
Ricochet Rock Jockeys (First edition) (2012) - New - $4.99
Ricochet Rock Jockeys (First edition) (2012) - Like New - $3.99
Rigamarole (First edition) (2002) - Good - $13.99
Rise and Fall (First edition) (1989) - Good - $99.99
Rivals for Catan Deluxe - New - $26
Riverboat Showdown (Whitman edition) (1976) - Good - $4.99
Road Kill Rally (First edition) (2010) - New - $7.99
RoboRally: Crash and Burn (English edition) (1997) - New - $149.99
Rocket Jockey (First edition) (2012) - New - $6.99
Rocket's Red Glare (1994) - Very Good - $19.99
Rolling Freight (First edition) (2012) - New - $59.99
Rommel at Bay (First edition) (1984) - Like New - $39.99
Rommel in the Desert (First red box cover, second printing) (1984) - New - $43.99
Rommel in the Desert (First red box cover, second printing) (1984) - Acceptable - $19.99
Rubik's Flip - Rubik's Magic Strategy Game (Matchbox English edition) (1987) - Very Good - $4.99
Rudis: The Wooden Sword – Rules for Gladiatorial Combat (First edition) (1976) - Like New - $9.99
Rummy 21 (First edition) (2001) - Very Good - $3.99
Runebound: Relics of Legend (English edition) (2005) - New - $29.99
RuneQuest (2nd Edition) (Boxed set in 2-inch-deep box) (1980) - Good - $49.99
RuneQuest (2nd Edition) (Boxed set in 2-inch-deep box) (1980) - Acceptable - $12.99
Running with the Bulls (English edition) (2016) - New - $12.99
Rush for Glory - New - $17.99
Ruweisat Ridge: The First Battle of El Alamein (Strategy & Tactics magazine edition) (1985) - Very Good - $14.99
S.S. Virginia (Softcover version) (1989) - Very Good - $9.99
Saga (Überplay English edition) (2004) - Very Good - $2.99
Sagarian (First edition) (1996) - Very Good - $7.99
Sagrada - New - $28
Sandlot Football (First edition) (1979) - Good - $7.99
Santa Fe (First edition) (1992) - Like New - $69.99
Savage Worlds - Like New - $6.99
ScandalMonger Trivia Game - Very Good - $9.99
Scoville: Labs (First edition) (2016) - Like New - $14.99
Scrabble for Juniors (Selchow & Righter U.S. edition 1968) (1968) - Acceptable - $5.99
Scrimmage: Tactical Professional Football (Magazine edition) (1973) - Like New - $14.99
Scurvy! More Scuttle Fun (English edition) (2016) - New - $4.99
Scuttle! (English edition) (2016) - New - $11.99
Sea Power - Good - $29.99
SeaTac (Second edition) (1980) - Acceptable - $9.99
Second Chance - Acceptable - $9.99
Second Russian Revolution (First edition) (1990) - Like New - $11.99
Seismic (First edition) (2006) - Very Good - $5.99
Seismic (First edition) (2006) - Very Good - $5.99
Semper Fi! (First edition) (1997) - New - $43.99
Senior Moments (TDC edition) - New - $4.99
Sequence (Jax English/Spanish edition 1995) (1995 - Good - $5.99
Serenissima (Second Edition) (English edition) (2012) - New - $13.99
Serenissima, 1st edition - New - $20
Serpent Stones (First edition) (2013) - New - $5.99
Seven Card Samurai (First edition) (2010) - Very Good - $5.99
Seven Pines (First edition) (1998) - New - $98.99
Seven Seas: The Game of Trade (First edition) (1960) - Acceptable - $14.99
Seven Seas: The Game of Trade (First edition) (1960) - Acceptable - $19.99
Shakespeare - New - $80
Shanghai Trader (First edition) (1986) - New - $43.99
Shapeshifters (Original edition, in ziplock) (1991) - New - $7.99
Shattered States (First edition) (1990) - Very Good - $35.99
Shattered States (First edition) (1990) - Good - $29.99
Shattered States (First edition) (1990) - Like New - $54.99
Shatterzone (Box set) (1993) - Like New - $19.99
Sherlock Holmes Consulting Detective: The Queen's Park Affair (Sleuth Publications edition) (1984) - New - $49.99
Ships of the French Arm (Saddle Stapled (modules/pamphlets)) (1987) - Good - $4.99
Shogun: Tenno's Court (Multilingual first edition) (2010) - New - $14.99

Shrek 2: The Twisted Fairy Tale Game (First edition) (2004) - Good - $9.99
Shut the Box - Down & Out (Mag-Nif edition) (1979) - Acceptable - $2.99
Shuttlewars (Paranoia Press edition) (1981) - Acceptable - $2.99
Sigma Omega (First edition) (1979) - Good - $19.99
Silver Bayonet: The First Team in Vietnam, 1965 (First edition) (1990) - Like New - $12.99
Silver Bayonet: The First Team in Vietnam, 1965 (First edition) (1990) - Like New - $39.99
Slag!: Combat on the High Frontier (English first edition) (1995) - Like New - $12.99
Slang (First edition) (1993) - Like New - $9.99
Small World: River World (Multilingual edition) (2016) - New - $18.99
Sniper! (Flat tray edition) (1973) - Acceptable - $6.99
Sniper! (Flat tray edition) (1973) - Acceptable - $6.99
Sniper! (SPI Designer's Edition) (1973) - Good - $9.99
Sold! The Antique Dealer Game (Second edition) (1998) - Acceptable - $3.99
Soldier Emperor (First edition) (2003) - Like New - $24.99
Soldier King (First edition) (1982) - Acceptable - $3.99
Sozoikum (First edition) (1993) - Very Good - $12.99
Space Alert (English edition with SdJ special Award) - Very Good - $24.99
Space Shuttle - Like New - $12.99
Space: 1889 (Hard Cover) (1988) - Very Good - $14.99
Spearpoint 1943: Eastern Front – Heavy Weapons Expansion (First edition) (2015) - Very Good - $19.99
Spectral Rails (First edition) (2011) - Very Good - $6.99
Splendor - New - $32
Spree! Hong Kong Edition (Hong Kong first edition) (1997) - Like New - $4.99
Spy Alley (English edition 1992) (1992) - Good - $2.99
Squad Leader (Avalon Hill second edition) (1978) - Acceptable - $24.99
SS Panzer: Bloodbath at Kursk (Command magazine edition) (1996) - Like New - $14.99
Stanford The Game (English edition) (1981) - Acceptable - $199
Star Cruiser (First edition) (1987) - Acceptable - $9.99
Star Fleet Missions (First edition) (1992) - Acceptable - $9.99
Star Force Terra #1: Contact! (First edition) (1991) - Acceptable - $4.99
Star Force Terra #1: Contact! (First edition) (1991) - Like New - $9.99
Star Frontiers (Original Blue Box Set) (1980) - Like New - $80
Star Quest (First edition) (1995) - Good - $9.99
Star Trader (Ares magazine edition) (1982) - Acceptable - $14.99
Star Wars: Force and Destiny Beginner Game (English edition) (2015) - Good - $19.99
Star Wars: The Force Awakens Beginner Game (English first edition) (2016) - Good - $19.99
Starbase Jeff (First edition) - Good - $4.99
StarForce 'Alpha Centauri': Interstellar Conflict in the 25th Century (SPI flat pack designer's edition) (1974) - Very Good - $13.99
Starship Command (First edition) (1994) - Good - $29.99
Starship Command II - Good - $29.99
Starship Troopers: Prepare For Battle! (First edition) (1997) - Good - $34.99
Startropolis (First edition) (2019) - Very Good - $24.99
Startropolis: Nova Box (English edition) (2019) - Like New - $34.99
Startup Fever (English first edition) (2012) - Like New - $16.99
Steam Expansion number 4 - New - $19.99
Steam Map Expansion #4 Poland & Southern Africa - New - $20
Steam: Rails to Riches (Mayfair English first edition) (2009) - New - $23.99
Steam: Rails to Riches (Mayfair English first edition) (2009) - New - $35
Steam: Rails to Riches (Mayfair English first edition) (2009) - New - $29.99
Stick the IRS (First edition) (1981) - Like New - $14.99
Stonewall's Last Battle: The Chancellorsville Campaign (First edition) (1996) - New - $72.99
Stop 'n Go (First edition) (2010) - Very Good - $7.99
Storm Over Stalingrad - New - $38.99
Storm Over Taierzhuang: Samurai Stalingrad 1938 (Against the Odds first edition) (2009) - New - $27.99
StoryTellers (First edition) (2007) - Very Good - $14.99
Strategy & Tactics #255: First Battle of Britain (Strategy & Tactics magazine edition) (2009) - Lke New - $16.99
Subdivision (First edition) (2014) - New - $14.99
Successors (Second Edition) (Avalon Hill edition) (1997) - Very Good - $18.99
Sultaniya (First edition) (2014) - Very Good - $8.99
Summer Lightning: The Invasion of Poland 1939 (First edition) (2010) - Like New - $23.99
Summit (Cameo Games English edition) (1971) - Acceptable - $5.99
Summit (Milton Bradley first edition) (1961) - Acceptable - $9.99
Sumo Arena - Like New - $7.99
Sumo Ham Slam (First edition) (2010) - Very Good - $9.99
Sun, Moon, & Stars (English first edition) (2016) - New - $14.99
Supernova (First edition) (2008) - Very Good - $12.99
Sushi-Jalapeno War (First edition) (1994) - Acceptable - $65.99
Swish (English first edition) (2011) - Very Good - $5.99
Sword of Rome (First edition) (2004) - New - $49.99
Sybarit - Like New - $9.99
Tactical Command - Good - $22.99
Tàin (First edition) (2007) - Good - $7.99
Takenoko - New - $30
Tapestry (English edition) (2019) - Like New - $64.99
Tarsus (First Printing) (1983) - Acceptable - $4.99
Task Forces at War (First edition) (2006) - Good - $12.99
Tech Bubble (First edition) (2009) - Very Good - $4.99
Tempus (Cafe Games edition) (2006) - Very Good - $9.99
Tenka: Shogun Edition (Tenka: Shogun) (2014) - Very Good - $24.99
Teotihuacan - New - $40
Terra (Multilingual edition) (2003) - Good - $4.99
Terraforming Mars - New - $54
Terraforming Mars Turmoil, New in open box - New - $20
The Battle of Vittoria, 1813 and The Battle of Friedland - New - $9.99
The Beastlord (First edition) (1979) - Acceptable - $15.99
The Big Idea (English edition) (2011) - New - $6.99
The Big One (GameFix magazine edition) (1995) - New - $9.99
The Big One (One Small Step separate edition) - New - $8.99
The Chaco War (Command magazine edition) (1991) - New - $29.99
The Charade Game (Pressman edition 1985) - Acceptable - $6.99
The Charade Game (Pressman edition 1985) (1985) - Acceptable - $6.99
The Fire Next Time (Command magazine edition) (1998) - New - $9.99
The Fittest (First edition) (2015) - Like New - $2.99
The Fittest (First edition) (2015) - New - $5.99
The Forgotten Planet (First edition) (2011) - Very Good - $13.99
The Game of 49 (Breaking Games English edition) (2016) - Very Good - $4.99
The Game of 49 (Markee Games English edition) (2014) - Very Good - $4.99
The Game of France, 1940: German Blitzkrieg in the West (Avalon Hill edition) (1972) - Good - $8.99
The Game of THINGS... (Patch Products 10th anniversary edition) (2014) - New - $9.99
The Garden Game (First edition) (1996) - Like New - $7.99
The Great Battles of Alexander (First edition) (1991) - New - $49.99
The Great City of Rome (English edition) (2019) - New - $19.99
The Great Invasion: The Gettysburg Campaign June 24 – July 3, 1863 (First edition) (1985) - Like New - $64.99
The Great War in Europe: Deluxe Edition (First edition) (2007) - New - $129.99
The Great War in the Near East (Command magazine edition) (1996) - New - $24.99
The Heavens of Olympus (First edition) (2011) - Like New - $9.99
The Hell of Stalingrad (First edition) (2009) - New - $75.99
The Hobbit: An Unexpected Journey – Journey to the Lonely Mountain Strategy Game (First edition) (2013) - Very Good - $10.99
The Hunters: German U-Boats at War, 1939-43 (First edition, first printing) (2013) - Like New - $41.99
The Indian Mutiny (First edition) (1988) - New - $14.99
The Logo Board Game (English US edition) (2011) - Very Good - $4.99
The Lord of the Rings Trading Card Game (English edition) (2001) - Like New - $5.99
The Lord of the Rings: The Card Game (English second edition) (2017) - Good - $18.99
The Peloponnesian War, 431-404 BC (First edition) (1991) - Good - $27.99
The Peter Principle Game (Avalon Hill edition) (1981) - Good - $13.99
The Pocket at Falaise (Ziplock First Edition) (2009) - New - $24.99
The Price of Freedom: The American Civil War 1861-1865 (First edition) (2008) - Like New - $23.99
The Right Moves - Good - $49.99
The Road to the White House (First edition) (1988) - Acceptable - $9.99
The Royal Navy (Quarterdeck edition) (1984) - Like New - $34.99
The Settlers of Canaan (English first edition) (2002) - Good - $49.99
The Settlers of Catan Card Game Expansions (First edition) (2001) - Good - $14.99
The Settlers of the Stone Age (English first edition) (2002) - New - $34.99
The Siege of Constantinople: The End of the Middles Ages (Strategy & Tactics magazine edition) (1978) - Good - $19.99
The Stars at War (First edition) (1993) - Like New - $14.99
The Twilight Saga: New Moon – The Movie Board Game (English edition) (2009) - New - $8.99
The Underground Railroad (Second edition) (2000) - New - $14.99
The Walled City: Londonderry & Borderlands (First edition) (2014) - Very Good - $8.99
The War of the Worlds II (First edition) (1974) - Acceptable - $14.99
The War of the Worlds II (First edition) (1974) - Good - $14.99
The Watergate Scandal (First edition) (1973) - Acceptable - $14.99
The World of Wall Street (First edition) (1969) - Acceptable - $2.99
The Worlds of Boris Vallejo (First edition) (1984) - Good - $22.99
Theomachy: The Warrior Gods (First edition) (2016) - Very Good - $19.99
They Who Were 8 (English second edition) (2016) - New - $8.99
Through the Ages: A New Story of Civilization – Acrylic Overlay (Board Game Innovation edition 2016) - Like New - $14.99
Tic Tac Toe Times 10 (First edition) (1977) - Acceptable - $9.99
Tic Talk - Wordy Word (English first edition) (2012) - New - $7.99
Ticket to Ride Europe - New - $49

Ticket to Ride London - New - $16
Ticket to Ride Map Collection: Volume 6 – France & Old West - New - $36
Ticket to Ride New York - New - $16
Tiki Mountain! (First edition) (2007) - Like New - $7.99
Time & Time Again (First Printing) (1984) - Good - $9.99
Time Pirates (English edition) (2000) - Very Good - $7.99
Tiny Towns - New - $32.00
Tito and his Partisan Army: Yugoslavia, 1941-45 (Strategy & Tactics magazine edition) (1980) - Like New - $7.99
Tortuga (Multilingual first edition) (2014) - New - $10.99
Total Depth (First edition) (1984) - Acceptable - $19.99
Touché (Cadaco edition) (1998) - Good - $8.99
Toxins - Like New - $5.99
Tracks to Telluride (English/German edition) (1994) - Acceptable - $14.99
Travel Mania (First edition) (2005) - Like New - $9.99
Traveller Adventure Class Ships Vol. 1 - Good - $14.99
Traveller Boxed Set (Box Set, Revised Edition) (1981) - Good - $24.99
Traveller Deck Plan 1: Beowulf-Class Free Trader (First Printing) (2000) - Acceptable - $7.99
Traveller Deck Plan 2: Modular Cutter (2001 Bagged) - New - $10.99
Traveller Deck Plan 3: Empress Marava-Class Far Trader (Bagged/Bundled) (2001) - New - $14.99
Traveller Deck Plan 4: Assault Cutter (Bagged/Bundled) (2001) - New - $19.99
Traveller Deck Plan 6: Dragon-Class System Defense Boat (Bagged/Bundled) (2001) - Like New - $14.99
Traveller: 2300 (Box Set) (1986) - Very Good - $29.99
Traveller: Starter Edition (Starter Traveller) (1983) - Good - $25
Traveller: The New Era Deluxe Edition (Deluxe edition) (1993) - Acceptable - $9.99
Trial by Pylon (First edition) (1982) - Good - $19.99
Tribes (English first edition) (1998) - Like New - $14.99
Triplica (Fun Q Games edition) (2009) - Very Good - $5.99
Troyes: The Ladies of Troyes (Pearl Games English edition) (2016) - New - $57.99
TWERPS Basic Rules (1st Edition) (First print) (1989) - New - $9.99
TWERPS Basic Rules (1st Edition) (Gamescience Printing) (1989) - New - $9.99
TWERPS Campaign Book #01: Kung Fu Dragons! (Saddle Stapled (modules/pamphlets)) (1987) - Like New - $9.99
TWERPS Campaign Book #02: Fly-By Knights (Saddle Stapled (modules/pamphlets)) (1987) - New - $9.99
TWERPS Campaign Book #07: TWERPS TWEK (1992) - Very Good - $9.99
TWERPS Campaign Book #08: TWERPS Magic (Saddle Stapled (modules/pamphlets)) (1987) - Like New - $9.99
TWERPS Campaign Book #09: Metaphysical Ninja Maniac Chainsaw Vitamin Junkies (Bagged/Bundled) - Very Good - $9.99
TWERPS Campaign Book #11: Twisted Tales of Terror (First Printing) - Like New - $9.99
Twilight of the Gods (English edition) (2017) - Like New - $11.99
Twilight: 2000 (2nd Edition) (Softcover) (1990) - Good - $25
Twilight: 2000 (2nd Edition) (Softcover) (1990) - Acceptable - $14.99
Tyranno Ex (English second edition) (1992) - Good - $8.99
Ultimate Mastermind - Super Mastermind (Invicta English edition 1972) (1972) - Acceptable - $9.99
Uncle Albert's Auto Stop & Gunnery Shop 2036 Catalog (First edition) (1986) - Very Good - $4.99
Undermining (First edition) (2011) - Very Good - $10.99
Unita (Multilingual first edition) (2014) - Like New - $8.99
Urban Sprawl (First edition) (2011) - Like New - $13.99
Valerian: The Alpha Missions (English edition) (2017) - Acceptable - $15.99
Vanished Planet (First edition) (2003) - Like New - $19.99
Vector 3 (First edition) (1979) - New - $9.99
Vegas Showdown - New - $21.00
Velveteen Rabbit Game. The - Good - $14.99
Venture Forth (First edition) (2012) - New - $11.99
Veracruz: U.S. Invasion of Mexico 1847 (Strategy & Tactics magazine edition) (1977) - Like New - $9.99
Via Nebula (English edition) (2016) - New - $24.99
Viceroy (English second edition) (2015) - Like New - $14.99
Victory in Europe (English first edition (retail)) (2015) - Like New - $29.99
Vikings on Board (English-only edition) (2016) - New - $11.99
Village - New - $79.99
Village Inn - New - $25.00
Village Port - New - $29.00
Village Port - New - $26.00
Villages of Valeria: Deluxe Kickstarter Edition (English edition) (2016) - Like New - $26.99
Villainous - New - $32.00
Villainous: Wicked to the Core - New - $25.00
Vox Populi (English edition) (2000) - Like New - $12.99
Voyage en France (Ravensburger edition 1992) (1992) - Good - $14.99
War at Sea (Second Edition) (English edition) (1976) - Acceptable - $9.99
War Games Rules 3000 BC to 1485 AD (Wargames Research Group revised seventh edition) (1987) - Very Good - $9.99
War of 1812 (Columbia first edition) (1985) - Good - $14.99
War PIGs - Like New - $14.99
War Stories: Red Storm (First edition) (2014) - New - $69.99
Warchon - Acceptable - $4.99
Warhammer: Age of Sigmar. The Rise & Fall of Anvalor - New - $30.00
Warmachine: High Command (First edition) (2013) - Good - $4.99
Warmaster Chess 2000 (First edition) (1998) - New - $8.99
Warrior Knights (English edition) (2006) - New - $89.99
Warrior Knights (English edition) (2006) - Very Good - $34.99
Warriors (Face2Face English edition) (2004) - New - $4.99
Warriors: Dragon Hordes Expansion (Face2Face English edition) (2004) - New - $3.99
Warship Commander II 1967-1987: Present Day Tactical Naval Combat (First edition) (1979) - Acceptable - $14.99
Waterworks (Parker Brothers English edition 1972) (1972) - Acceptable - $2.99
We Come in Peace (English edition) (2016) - New - $12.99
We Didn't Playtest This Either (First edition) (2009) - Good - $5.99
We the People (First edition) (1994) - Acceptable - $11.99
Western Front Tank Leader (West End edition) (1987) - Acceptable - $12.99
When Darkness Comes: The Awakening (First edition, first printing) (2002) - Good - $17.99
When Darkness Comes: The Most Dangerous Game (First edition, first printing) (2003) - Good - $7.99
When Darkness Comes: This Is Not Happening (First edition) (2004) - New - $8.99
When Eagles Fight (Command magazine edition) (1993) - New - $13.99
Where in the World? (Aristoplay edition 1991) - Good - $11.99
Wild Blue Yonder (First edition) (2017) - New - $57.99
WildLife (English edition) (2003) - Good - $8.99
Winceby (First edition) - New - $7.99
Winds of Plunder (First edition) (2007) - Very Good - $4.99
Wings of Glory: World War 1 – SPAD XIII - Very Good - $14.99
Wings of War: Burning Drachens (English edition) (2005) - Very Good - $39.99
Wizard's Quest (Avalon Hill English first edition) (1979) - Like New - $29.99
Wooden Ships & Iron Men (Avalon Hill first edition) (1975) - Good - $18.99
Words with Friends (First edition) (2012) - New - $15.99
World Conquerors (First edition) (2012) - New - $13.99
Wrong Chemistry (Multilingual first edition) (2012) - Very Good - $9.99
Xibalba (English edition) (2016) - Like New - $39.99
XQ Card Game - Acceptable - $9.99
Yardmaster Express: Caboose Expansion (First edition) (2014) - Like New - $11.99
Year of the Yuppie Game (First edition) - Very Good - $39.99
Yedo (English third edition) (2014) - New - $69.99
Yokohama (English-only regular edition) (2017) - New - $40.00
Yucata' (Hans im Glück German edition) (1996) - Good - $14.99
Zing! Gift Card Edition (First edition) (2006) - New - $9.99
Zolfaqar's Blow (First edition) (2008) - Like New - $29.99
Zombicide Black Plague - New - $80.00
Zombicide: Toxic City Mall Game Tiles. expansion - New - $11.99
Zombie State: Diplomacy of the Dead (First edition) (2010) - Very Good - $3.99
Zombie State: Diplomacy of the Dead (First edition) (2010) - Like New - $7.99