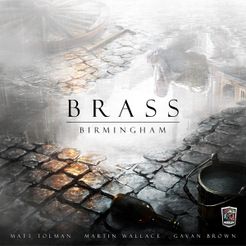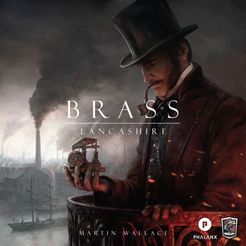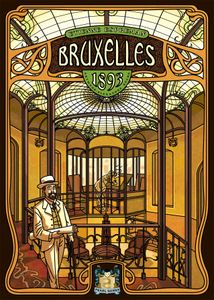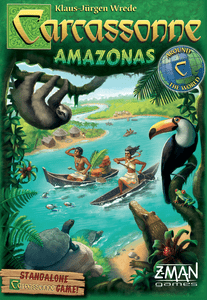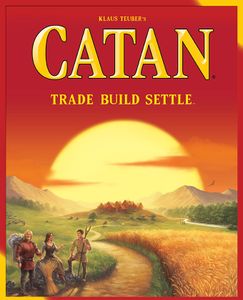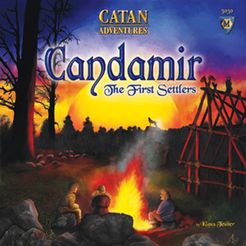 Games for Sale by Congress of Gamers
Unless otherwise indicated, all item sare new in shrink. You will save on shipping costs
when buying multiple items at once, or with local pickup in Rockville, MD or at any
Congress of Gamers convention.
eMail us at info@emsps.com to place an order.
---
13 Days - The Cuban Missile Crisis - $29
7 Wonders - $45
7 Wonders Babel - $23
7 Wonders Cities - $28
7 Wonders Duel Pantheon - $24
7 Wonders Wonder Pack - $16
Above and Below - $33
Advanced Squad Leader Starter Kit #3 - $40
Agricola Family Edition - $31
Architects of the West Kingdom - $37
Ashes: Rise of the Phoenixborn - $38
Axis & Allies 1941 - $22
Azul - $27
Brass Birmingham - $51
Brass Lancashire - $50
Brass Lancashire Deluxe - $149
Bruxelles 1893 - $48
Carcassonne Amazonas - $28
Catan - $41
Catan Adventures: Candamir the First Settlers - $49
Catan Histories Merchants of Europe - $44
Catan Histories Settlers of America - $52
Catan Junior - $27
Catan Traders and Barb - $36
Catan: Family Edition - $24
Century Spice Road - $27
Clank! - $40
Clans of Caledonia - $47
Coal Baron - $48
Codenames - $14
CodeNames Deep Undercover - $20
Codenames Duet - $18
Codenames Pictures - $14
Colonists - $60
Combat Commander Pacific - $59
Concordia - $47
Descent Second Ed. - $72
Dice Forge - $36
Dixit - $24
Dominion Second Ed - $30
Dungeons & Dragons Essentials - $14
Dungeons and Dragons Starter Set - $14
Elysium - $33
Exploding Kittens NSFW Edition - $20
Feast for Odin, A - $75
Fields of Arle - $64
Five Tribes - $45
Five Tribes Artisans of Naqala - $15
Flash Point - $25
Fog of Love - $49
Fog of Love Paranormal Romance - $17
Fog of Love: It will Never Last - $10
Fog of Love: Trouble with Inlaws - $10
Forbidden Sky - $20
Founding Fathers - $65
Funkoverse Strategy Game (DC) - $39
Gaia Project - $90
Galaxy Trucker - $26
Game of Thrones Card Game - $32
Here I Stand Anniv - $67
Horrified - $32
Hyperborea - $80
Imperial Settlers - $34
Imperial Settlers 3 is Magic Number - $10
In the Year of the Dragon 10th Anniv Ed - $25
Iron Curtain - A Cold War Game - $15
Isle of Sky: Journeymen - $17
Istanbul - $32
Jorvik - $49
Ladies of Troyes - $34
Le Havre - $45
Legends of Andor - $39
Letters from Whitechapel: Dear Boss - $23
Lewis and Clark - $35
Lost Cities (w 6th expedition) - $14
Maracaibo - $55
Mexican Train Dominoes - $10
Mombasa - $99
Mow Money - $15
Mysterium - $46
Navegador - $47
New Dawn - $55
Notre Dame 10th Anniversary Edition - $25
Onitama - $20
Orleans - $42
Orleans 5th Player - $14
Orleans Invasion - $41
Pandemic - $25
Pandemic Contagion - $19
Pandemic in the Lab - $32
Pandemic Rapid Response - $17
Pandemic Reign of Cthulhu - $40
Pandemic State of Emergency - $24
Pandemic the Cure - $40
Pandemic the Cure, Experimental Meds - $22
Photosynthesis - $30
Porta Nigra - $27
Princes of Florence - $34
Princess Jing - $22
Puerto Rico - $28
Puerto Rico Deluxe - $40
Rivals for Catan Deluxe - $26
Sagrada - $28
Serenissima, 1st edition - $20
Shakespeare - $40
Shakespeare Backstage - $12
Splendor - $32
Steam - $35
Takenoko - $45
Teotihuacan - $40
Terraforming Mars - $42
Terraforming Mars Turmoil, New in open box - $20
Ticket to Ride Europa 1912 - $16
Ticket to Ride Europe - $49
Ticket to Ride London - $16
Ticket to Ride Map Collection: Volume 6 – France & Old West - $36
Ticket to Ride New York - $16
Tiny Towns - $32
Vegas Showdown - $21
Village - $49
Village Inn - $25
Village Port - $29
Villainous - $32
Villainous: Wicked to the Core - $25
Yokohama - $40
Zombicide Black Plague - $80